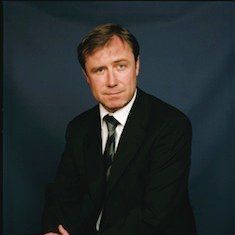 Alan Quinlan
Euro Wealth Financial Services Ltd t/a Euro Wealth Financial
Verified Since: January 2019
We're a team of Financial Brokers providing professional advice on Pensions, Investments, Income Protection and Life Insurance, with our core values of simplicity trust, and quality permeating through all aspects of running our business.
At Euro Wealth Financial, we believe in keeping things clear and understandable. As Financial Brokers, we will prepare, plan and protect your financial situation.
We aim to be the go to Financial Insurance Brokers who provide great services and products to our customers who want to protect their future. Our Financial Brokers will offer the best policies with the best benefits tailored to meet your needs and objectives.
Euro Wealth Financial Services Ltd trading as Euro Wealth Financial is regulated by the Central Bank of Ireland.
1 Boroimhe Laurels, Swords, Dublin

ALAN QUINLAN APA Life, Pension, and Investments
Principal of Company
Director of Operations
As a Director Euro Wealth Financial Services Ltd t/a Euro Wealth Financial I have 20 years of identifying and prioritizing a broad range of Financial solutions and services to my clients. As a skilled ethical professional I am always striving to provide the best and most appropriate advice and service to my clients.
As a CPD Member of LIA, I am authorized to advise in all areas of Financial Planning and wealth management. I am required on a yearly basis to engage in a continuous professional development that ensures that I am up to date with all the current Products, Compliance, and Revenue implications.
I have accumulated vast experience and knowledge in the financial services industry having worked initially for Irish Life and then nearly 17 years with Zurich Life. In February of 2014, I became a Director and founding member of Euro Wealth Financial.
Over the last few years, price and value have become more and more important to everyone without doubt if ever we needed to restructure our finances and plan for the future it is now.
Being an Insurance Broker releases more Financial Freedom to my existing and new clients and enables me to do better work for you. I now have access and can advise on all the very best products and services from all the leading and best providers in the market place. I believe that this will add a huge amount to my existing and new client relationships going forward.
Pensions
Investments
Savings
Company Pension Transfers
Mortgage Protection
Life Insurance
Income Protection
Inheritance Planning
Business Protection