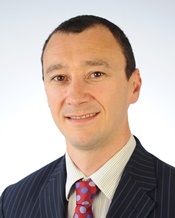 Tim Coffey
Coffey Financial Consulting
Verified Since: January 2019
Tim Coffey is the principal of Coffey Financial Consulting. Tim has over 19 years of experience in providing clients with unbiased financial advice. Tim graduated from UCC with a B.Comm Hons Degree in 1996. He began his Financial Services career with FDC Financial Services in Jun '96 and was Regional Manager in Limerick when he left to return to his native West Cork in 2005 to establish Coffey Financial Consulting. From its base in Clonakilty it provides a very personal and professional service to personal and business clients from all parts of the country. The ethos of the firm is to develop long standing relationships with clients and to work with them to help them achieve their long-term financial goals by providing best advice.
10 Hartes Courtyard, Clonakilty, Cork

We analyse your resources and your ability to meet your financial goals and highlight the major financial risks you are exposed to. We then develop a financial plan over time to minimise your risks and get the most out of your money or wealth over time. This can give you greater financial clarity in relation to your current position and greater financial security for the future.
Everyone is different. Your age and stage in life, your current circumstances, your tolerance for risk and your future plans are all unique to you and will all affect what will work best for you. Our role is to help create a plan that is right for you.
Pensions
Investments
Savings
Company Pension Transfers
Mortgage Protection
Life Insurance
Income Protection
Inheritance Planning
Business Protection