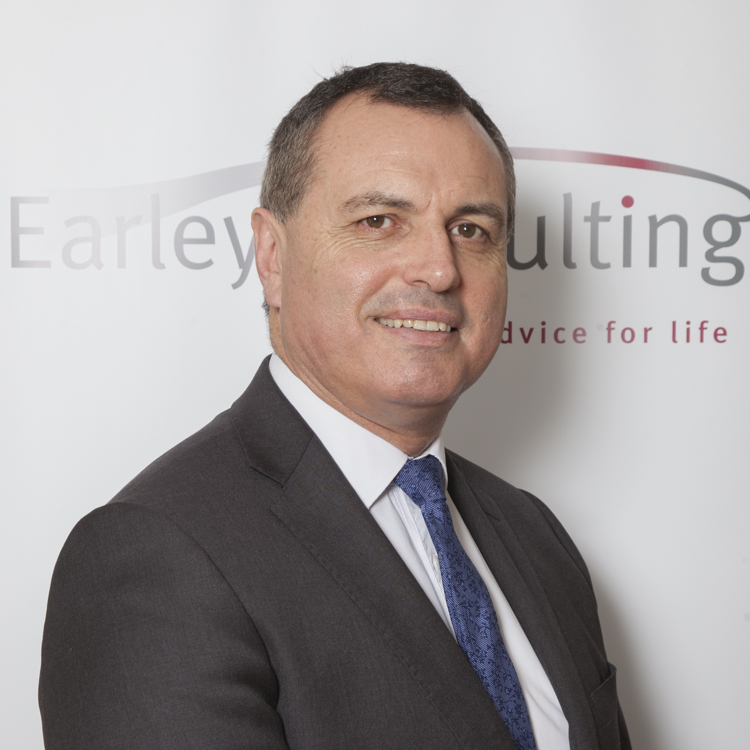 Paul Earley
Earley Consulting
Verified Since: January 2019
Earley Consulting is an independently owned Financial Planning practice serving the needs of individuals and business owners across Ireland. Our goal is to help our clients build, grow and protect their wealth.
Distillery Lane, Mill Street, Maynooth, Kildare

Paul Earley is the owner of Earley Consulting and has over 30 years experience in the financial advice industry. Prior to setting up his business in 2006 Paul held a number of Senior Management and Client Advisory roles in Private Banking and Financial Planning firms in both Ireland and Australia and brings a wealth of domestic and international experience to his business.
He is a Qualified Financial Adviser (QFA) and is a member of the Life Insurance Association (LIA)
Paul is also well known in sporting circles as a former inter county Gaelic footballer, GAA Coach and Mentor and GAA analyst with Sky TV.
Pensions
Investments
Savings
Company Pension Transfers
Mortgage Protection
Life Insurance
Income Protection
Inheritance Planning
Business Protection