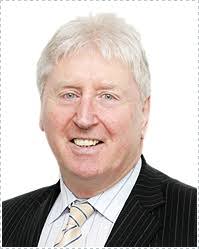 Liam McNamara
MCN & Associates
Verified Since: January 2019
MCN Associates is a Provider of Accountancy, Taxation and Financial Services to Personal and Corporate Clients.
MCN Associates was founded in 1990 by Liam McNamara who has over 30 years experience in all aspects of developing and running businesses and in providing personal and corporate Tax and Financial advice to clients based throughout the world.
The business has qualified and competent expert partners in all areas in which service is provided.
Our Mission Statement is "To be as relevant as possible to our clients in their personal and corporate development in a cost effective and supportive manner"
In today's world everybody seems to be so busy that they find difficulty in taking time to deal with and plan their financial affairs. Our services are focused on supporting you in all the relevant areas to enable you to be compliant, financially efficient and maximise your wealth while you focus on developing your career or business.
Whitefriars, 12 Peters Row, Aungier Street, Dublin, Dublin

Liam has over 30 years' experience of developing and running businesses. His original background was in the Food industry where he was a Director of a number of companies. He later developed his own food marketing and distribution business which he sold to a large multinational. In 1990 he set up his own Financial Services business trading as MCN Associates. He is a Qualified Financial Adviser and is a CPA Certified Tax Adviser. He is the owner of MCN Associates which now provides Accountancy, Taxation and the full range of Financial Services and is regulated by the Financial Regulator as "Authorized Advisors"
Pensions
Investments
Savings
Company Pension Transfers
Mortgage Protection
Life Insurance
Income Protection
Inheritance Planning
Business Protection