Verified Since: January 2019
We offer a financial planning service that is built around you. We take the time to get to know you and to understand your concerns and goals.
Life goals can be anything from saving for a new home, planning a comfortable retirement or insuring your biggest asset, your income.
We'll create a clear financial plan that is designed to make sure that you achieve your goals.
10 Sandyford Office Park, Sandyford, Dublin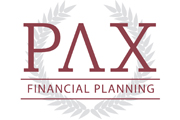 Conor has worked in the financial services sector since 2006, starting off in Irish Life, and then moving to the intermediary sector in 2011. He has been involved with Pax Financial Planning from the day that Paul Merriman acquired the business in 2011.
Conor was appointed Executive Director of Pax Financial Planning in 2016 to oversee the growth of the firm nationally. He has a direct involvement in all aspects of the business; supervising the financial planning strategy being implemented to our clients and managing our regional offices.
Conor was awarded a Certificate in Compliance from the Association of Compliance Offices in 2016. He liaises directly with the Central Bank of Ireland, the various firms that Pax Financial Planning holds agencies with, and our clients, to ensure that key relationships are maintained and that client goals are achieved.
Pensions
Investments
Savings
Company Pension Transfers
Mortgage Protection
Mortgages
Life Insurance
Income Protection
Inheritance Planning
Business Protection