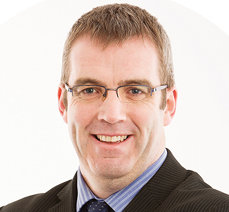 Bernard Butler
Riordan Financial
Verified Since: January 2019
Main Street, Charleville, Co.Cork, Charleville, Cork

Living in Castlemartyr, Co. Cork. I am a QFA (Qualified Financial Advisor) and holder of Joint Financial Services Diploma. Joined the industry on April 1998. Previously worked in – Standard Life Assurance, Irish Life, Friends First and & Ryan & Riordan Insurance.
I enjoy cycling leisurely and I am a member of Team Dave Riordan Cycling Club. We are a group of leisurely cyclists who enjoy organising and participating in charity events. I also enjoy all sports but my main area of enjoyment is the GAA, I currently help in coaching my sons Under 8 hurling and football teams while also umpiring at Local, Provincial and National Matches.
The best piece of advice is, be true to yourself and say what you believe and believe in what you say.
Pensions
Investments
Savings
Company Pension Transfers
Mortgage Protection
Life Insurance
Income Protection
Inheritance Planning
Business Protection