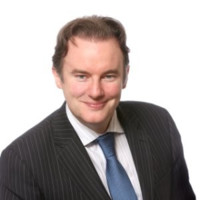 Shane McLoughlin
Rockbridge Financial Planning
Verified Since: January 2019
Rockbridge Financial Planning is a firm which provides comprehensive financial planning solutions to individuals and companies. We are committed to providing the highest standards of advice, service and on-going support to our clients.
Our mission is to work with our clients to help identify, achieve and maintain their desired lifestyle.
38/39 Fitzwilliam Street, Dublin 2, Dublin

Shane is the owner director of Rockbridge Financial Planning.
Shane is an Economics graduate of the National University of Ireland Galway, holds a Masters in Business from the University of Limerick, is a graduate of UCD and the Marketing Institute of Ireland. He is a Qualified Financial Advisor (QFA), Certified Financial Planner (CFP), Retirement Planning Advisor (RPA), Specialist Investment Advisor (SIA) and a Fellow of the Life Insurance Association (FLIA). Shane is also a Revenue Approved Pensioneer Trustee and Pension Trustee Practitioner (PTP).
Shane is passionate about helping people achieve their financial ambitions efficiently and within their desired time horizons.
Pensions
Investments
Savings
Company Pension Transfers
Mortgage Protection
Life Insurance
Income Protection
Inheritance Planning
Business Protection