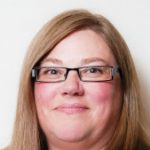 Adele Taylor
Seaspray Private Limited
Verified Since: January 2019
Adele is an experienced Financial Planner with a demonstrated history working in the banking industry. Skilled in Client Relationship Management, Financial Planning, Banking, Sales, and Compliance. Strong finance professional with a Graduate Diploma focused in Financial Planning from Institute of Banking.

Seaspray Private Limited was founded in 2021. Danny O'Leary, CEO of Seaspray Private has over 40 years' experience in Wealth Management and Private Banking. Completing the Senior Management Team, Brian Walsh Investment Director and Adele Taylor Director of Client Services, both with many years' experiences in the wealth management arena, worked with Danny in Private Banking. Together, we have extensive experience in providing investment advice to Institutional Investors, Corporates, Charities, Religious Orders and not for profit organisations throughout Ireland.
Seaspray Private Limited is fully regulated by the Central Bank of Ireland. We dedicate our time and resources to create the most appropriate risk adjusted solutions offering bespoke customised wealth management solutions. These solutions form the framework for robust, sustainable investment portfolios built specifically for your investment and risk parameters. Our consistent client engagement and review process enables agility and change when you may require it.
Full information on Seaspray Private Limited is available via the link to our website.. www.seasprayprivate.ie
Pensions
Investments
Savings
Mortgage Protection
Life Insurance
Income Protection
Inheritance Planning
Business Protection